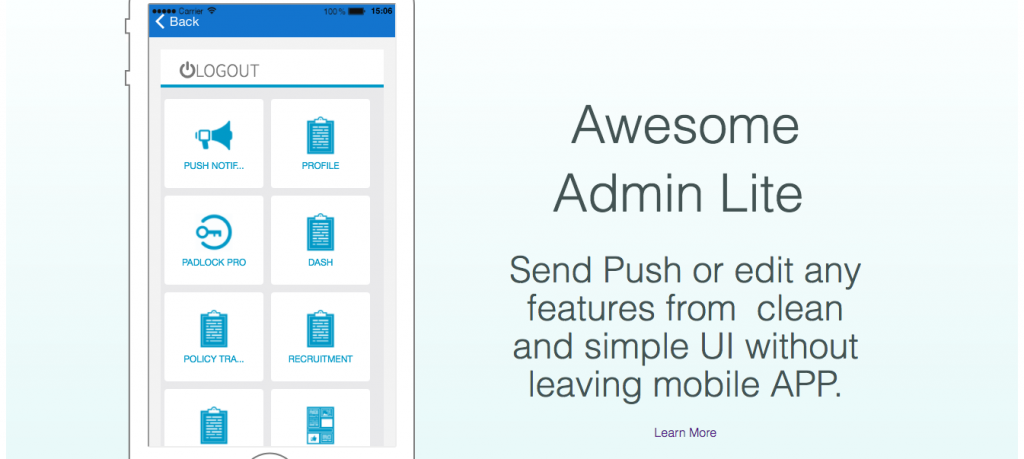 Send Push or edit any features from clean and simple UI without leaving mobile APP.
Some times we don't want admin to access our App editor just to fix any typo or send push notification etc.
Awesome Admin module allows app admin to access all the app editor features in the easiest way.
Features
Can edit and Manage feature data/functionality
Any feature admin is allowed from Web Feature editor he can access the same from mobile side.
It's Lite version of Feature Editor
It pulls same functionality from feature editor and removes extra options to avoid confusion for the general user.
This makes user experience clean and simple and still works with all current and future modules.
Same Clean UI accessible from Browsers/Web too in case your admins to use it from Web. ( App editor -> Modules -> Awesome Admin )
Complete Translation available
What this module won't allow compared to Feature Editor
Admin can not edit feature name
Admin can not drag and drop to change positions
Admin can't delete the feature